St. James Youth Ministry
Upcoming Youth Events!
 Check out our upcoming events!
---
---
Summer 2017 Service and Leadership Trips
If you're interested in more information about either of these trips, please contact Andrea Carey, Youth Minister, at acarey@syrdio.org, 607-729-6147 ext. 319.
Nazareth Farm

– July 2-8, 2017

Nazareth Farm is located in Center Point, West Virginia, and is the site of a week-long service retreat. Students spend the week working directly with homeowners doing home repairs alongside volunteers from all across the U.S. The Farm is based on four cornerstones of Prayer, Simplicity, Community and Service. Students who have completed 10th grade are eligible for the trip. The cost for St. James (Holy Trinity and St. Cyril's) parishioners is $150*. For more information, please visit nazarethfarm.org.
---
Notre Dame Vision

–

July 17-21, 2017

Notre Dame Vision is a 5-day leadership retreat that brings together students and speakers from all across the country. You'll experience dynamic large group sessions, reflective small group time, great music, profound liturgies, and lots of fun activities! The conference is completely run by University of Notre Dame students who serve as Mentors throughout the retreat. Students who have completed 9th grade are eligible for the trip. The cost for St. James (Holy Trinity and St. Cyril's) parishioners is $240*. For more information, please visit icl.nd.edu/notre-dame-vision.

*Please note: Participants will be responsible for fundraising leading up to the trips, and financial assistance is available
---
Vacation Bible School 2017!–YOUTH VOLUNTEERS NEEDED!
We need your help…a planning meeting for this year's Vacation Bible School "Passport to Peru" will be held on Wednesday May 31st at 6pm in the Sr. Rose Margaret Room in the Parish Office.
Passport to Peru Vacation Bible School
July 31 – August 4, 2017
9am – 12noon
St. James School Gymnasium
Children entering grades K-5 are invited to participate.
Adults and children entering grade 6 and above are welcome to volunteer. If you have questions or would like more information, please call the St. James Parish Office at 607-729-6147 ext. 319 or 320.
---
Saturday May 20th, 10am @ St. James in Syracuse
Transitional Diaconate Ordination of Matthew Rawson! Please pray for Matt and for all of our Seminarians as they continue to discern God's call in their lives. God willing, Matt will be ordained to the priesthood for the diocese of Syracuse in June 2018!
Saturday June 3rd, 10am @ Holy Cross Church in Dewitt
Priesthood Ordination of Rev. Mr. Matthew Lyons who is a native of the Southern Tier! Matt was ordained a Transitional Deacon last year at St. Joseph's in Endicott. God Bless you Matt as you prepare to serve our diocese! Thank you for answering the call!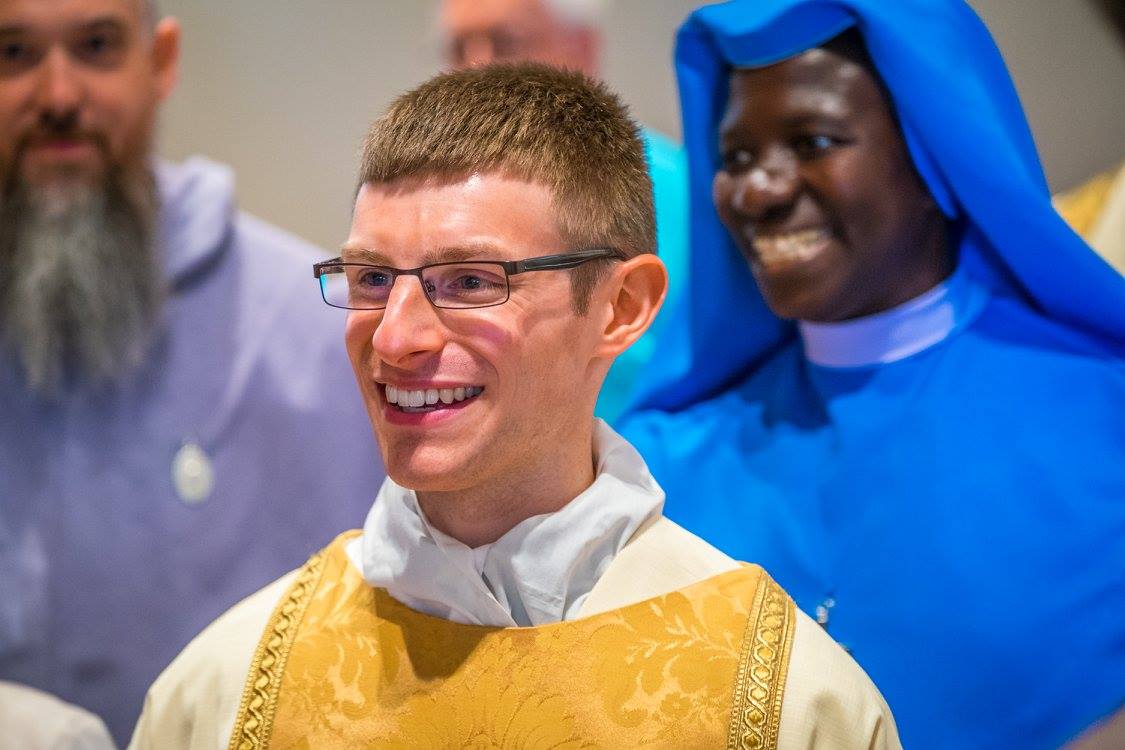 Is God calling you to the priesthood or religious life? Fr. Chris Seibt at Ss. John and Andrew in Binghamton hosts a monthly discernment group:
The Discernment Group meets the first Saturday of the month at the Paris of Ss. John & Andrew in Binghamton. Young men in high school and college us invited to join for dinner, discussion and prayer. The call to the priesthood is a powerful ministry…come learn about it, pray about it, and ask whatever questions are on your mind! RSVP to Fr. Seibt: cseibt@syrdio.org if you are ever interested in attending!
---